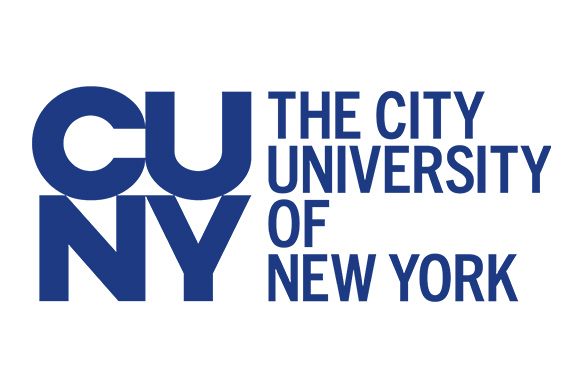 Job Description
Job Title:
Facilities Property Coordinator
Location:
School of Professional Studies
Full/Part Time:
Full-Time
Regular/Temporary:
Regular
For over 15 years, the CUNY School of Professional Studies (CUNY SPS) has been leading online education in New York. Notable for offering the most online bachelor's and master's degree options at the City University of New York, and for serving transfer students as the University system's first undergraduate all-transfer college, CUNY SPS meets the needs of adults who wish to finish a bachelor's degree, progress from an associate's degree, earn a master's degree or certificate in a specialized field, and advance in the workplace or change careers.
The School's growth has been remarkable, with twenty-four degrees launched since 2006. Enrollment has risen by more than 30% in the last four years to over 4,000 students in the credit-bearing programs. Thousands more are enrolled in non-degree and grant-funded workplace learning programs. In addition, the School has an active alumni network and has established the CUNY SPS Foundation, which offers multiple scholarship opportunities to current students.
CUNY SPS has consistently been named by U.S. News & World Report as one of the country's top online institutions. This year, the School was ranked in the top 2% in the nation on the publisher's list of the 2021 Best Online Bachelor's Degree Programs.
Prior applicants to Job ID # 22646 need not apply.
Reporting to the Campus Operations Manager, the Facilities Property Coordinator will implement effective property management procedures. This position is a campus based assignment. In addition to the CUNY Title Overview, responsibilities will include:
Coordinating oversight of all inventory and asset management.
Ensuring that assets are correctly identified, tagged and accounted for at all CUNY SPS offices/locations, in accordance with University, State and Federal regulations, from acquisition through disposal.
Recording new assets, changes to existing assets, and asset disposals utilizing the asset management database.
Bachelor's Degree required.
The preferred candidate should have:
Experience working in facilities or related field and/or tracking physical inventories
Experience with tracking databases and ability to produce reports
Basic project oversight experience
Proficiency with Microsoft Office programs (Access, Excel, Word, Outlook, PowerPoint)
Some experience with CUNYFirst or PeopleSoftStrong communication skills
Strong organizational skills
Ability to work well as part of a team in a fast-paced environment
Maintains and tracks fixed assets and equipment.
Coordinates and communicates with Purchasing, Accounts Payable, Receiving, and Storeroom personnel to track and manage fixed assets inventories
Conducts physical inventories of College property in accordance with established federal, state, and city policies and procedures
Works with College Public Safety personnel to safeguard property and maintain proper equipment control
Maintains systems and databases to track assets; prepares and reviews routine reconciliation reports
Assists in proper equipment disposal, transfer and salvage activities following City, State, and Federal regulations, and in accordance with University policy
Assists in records management
May supervise personnel in conducting inventory and performing routine tasks
Performs related duties as assigned.
Job Title Name: Facilities Property Coordinator
Assistant to HEO
Non-exempt
COMPENSATION AND BENEFITS
Salary commensurate with education and experience up to $64.653.
CUNY's benefits contribute significantly to total compensation, supporting health and wellness, financial well-being, and professional development. We offer a range of health plans, competitive retirement/pension benefits and savings plans, tuition waivers for CUNY graduate study and generous paid time off. Our staff also benefits from the extensive academic, arts, and athletic programs on our campuses and the opportunity to participate in a lively, diverse academic community in one of the greatest cities in the world.
From our job posting system, select "Apply Now", create or log in to a user account, and provide the requested information. If you are viewing this posting from outside our system, access the employment page on our web site and search for this vacancy using Job ID# 23135 or Title.
Applicants must attach a resume and cover letter.
Applicants must respond to the screening questions for this position.
December 3, 2021
CUNY Job Posting: Managerial/Professional
EQUAL EMPLOYMENT OPPORTUNITY
CUNY encourages people with disabilities, minorities, veterans and women to apply. At CUNY, Italian Americans are also included among our protected groups. Applicants and employees will not be discriminated against on the basis of any legally protected category, including sexual orientation or gender identity. EEO/AA/Vet/Disability Employer.
Education Required:
4 Year Degree - BA
Employment/Position Type:
Full Time